3-day small-group tour to discover the world of the wolves
Real opportunity to hear wolves howling
See the starry sky in the dark forest
Learn about the people and customs of Abruzzo from an expert guide
Wolves undoubtedly trigger something in the imagination as they have been living side by side with man since ancient times. They are incredible predators; intelligent and able to travel long distances to survive in hostile environments with scarce food resources. Wolves have been under threat in Europe for many decades and the number in the Apennines had dropped dramatically to perhaps less than a hundred by the 1960s. But the numbers have been slowing recovering following a reintroduction process over the last 40 years. We're happy to say that there are now at least 7 or 8 packs living in the area of the Abruzzo National Park.
Details
This excursion explores the extraordinary social life of the wolf and offers a real chance of hearing the howling wolves. We follow the tracks and the valleys of the National Park and also take some beautiful evening hikes. We learn about its role as a predator, its great adaptability to the territory in the Apennines, and also its historical and difficult relationship with human beings.
Our guides are local experts and will also tell you about the landscape, the flora and fauna and give you a chance to taste some of the local products. This short tour is a great opportunity to discover this amazing region of Italy that has yet to be discovered by mass tourism.
Difficulty –  moderate with no particular technical difficulty. Walks will be through the woods and over fields with gentle climbs of roughly 400m per day. 
Length – 7 to 10 hours walking per day
Dates & prices
Dates and prices for winter 2020-21 to be confirmed.
Price on application
Included in the price:
– half board accommodation in refuges (mountain huts) and hotel
– guide and organisation
– headlamps, binoculars and Nikon spotting scopes
Not included:
– packed lunches and transport, however we will give you an idea of the costs beforehand.
– any personal expenses
Itinerary
Day 1:  In the afternoon, check in to the hotel in Pescasseroli and meet your guide. We take an easy hike until sunset and then return for dinner at the hotel.
Day 2:  At sunrise we depart for a hike along the southern slope of the mountain. This is a beautiful landscape with grazing deer and other wild ungulates. Historically, this area has been frequented by wolves. After our packed lunch, we transfer to nearby Civitella Alfedena to visit the fascinating Apennine Wolf Museum. During the afternoon we return to the hotel and then head back out for an evening hike to try and hear the howling of wolves. Return to the refuge during the night using torches; dinner based on local products and overnight stay.
Day 3:  At dawn, we head out to the beautiful scenery of Pianoro Le Forme, at the foot of Mount Meta in the Mainarde mountain range. This place is truly magical, characterized by rugged and wild mountains, and especially fascinating for those who are new to this kind of landscape. There will be a hike up to Passo dei Monaci to try to spot deer and chamois. In the afternoon we return to the valley, a cup of hot chocolate, and a tasting of local products before saying goodbye.
NB – the itinerary may change due to local conditions.
Accommodation
Accommodation will be in a simple, family-run hotel and mountain refuge. We will give you more information on booking.
What to bring
Waterproof hiking boots
Jacket with waterproof and windproof hood
Backpack
Water bottle
Thermal leggings
Hat and gloves made of wool or fleece (in winter they're always better than waterproof ones
Sunglasses
Long trousers
Sun protection cream.
We recommend dressing in layers.
Your payment is protected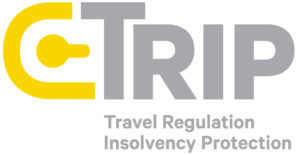 Your booking is covered by Towergate Insurance Insolvency Protection