Family friendly with kids entertainment
Free ski shuttle to the lifts
Superb wellness spa facilities
The Sport Village Hotel is great for family ski holidays with a kids' club and lots of large bedrooms. Situated in the quiet outskirts of Castel di Sangro (800 m.) about a kilometre from the town centre, the hotel has many guest facilities including the superb Fluentia Spa and Wellness Centre. A complimentary ski shuttle is available to take guests to the ski slopes of Roccaraso, about 15 minutes away.
Facilities
The Spa centre and fitness room are undoubtedly a big draw for this hotel. A programme of optional organised guest entertainment (animazione) is available for most of the season, for adults and children alike. Animazione is quite common in Italian hotels, and is provided for Italian guests, although anyone is welcome to participate. The Sport Village Hotel is very family friendly, with facilities such as the Centro Area Libera, a safe and fun supervised playground for children. A scheduled ski shuttle takes guests to and from the ski slopes of Roccaraso. Airport transfers can be arranged by the hotel. Wellness and Spa The Fluentia Spa and Wellness Centre is a perfect haven and is open each morning and then from mid-afternoon until evening. In addition to the warm pool, Kniepp, saunas, steam baths and more, a plethora of treatments are available to soothe and invigorate. Childen under 16 are not admitted. Entrance to Fluentia (excluding treatments) costs €32 per person per session.
Rooms
There are several room catefories to choose from:
Economy rooms which are spacious and have more traditional decor.
Superior rooms that have been recently refurbished

Twin, double, triple and 4-bedded rooms are available in each category. There are also Superior Family Rooms, Junior Suites and Suites available sleeping 3-4 persons. 
Meals
All meals are taken in the spacious restaurant of the Sport Village Hotel. Breakfast – An extensive buffet is served each morning including cheese, ham, cereals, yoghurt, a selection of pastries, toast, jams and fruit. Hot drinks include coffee, tea, milk, chocolate, all available from self service machines. Fruit juices and water complete the list. Dinner – An extensive salad buffet is available each evening, followed by a choice of first and second courses plus dessert. The wine list features a wide choice of excellent Abruzzo wines. There is a special 'Abruzzo' dinner each week, featuring traditional dishes from the region.

Your payment is protected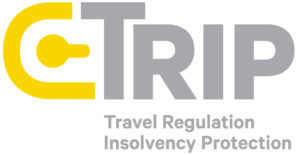 Your booking is covered by Towergate Insurance Insolvency Protection