Photo Ski Pass Alto Sangro
In the centre of Italy between the Mediterranean and Adriatic seas lie the ski areas of the Abruzzo Apennines. Roccaraso, with over 110 kms of piste is Italy's 5th biggest resort with nearby Ovindoli and Campo Felice having another 60 kms. For skiers looking for the 'real' Italy and great value for money, come to Abruzzo!  The ski season stretches from December until early April, and its southerly location promises sunny days to accompany the snow.
The resorts are easy to get to – fly to Naples or Pescara for Roccaraso and for Ovindoli/Campo Felice choose between Pescara and Rome. Any of these options result in a journey time of little more than an hour and a half in normal road conditions.
The Ski Abruzzo team have worked in the travel industry for years, and it's our pleasure to bring these modern, yet unspoilt ski areas to the attention of skiers who are looking for an authentic Italian ski experience.
If you're looking for an affordable ski holiday in Italy then look no further! Abruzzo also offers superb family ski resorts and is a great choice for your half term family ski holiday. 
Drop us a line or give us a call for more information. We look forward to welcoming you to Abruzzo!
The Covid-19 emergency in Italy has meant that all ski resorts have been forced to close and will not re-open for the rest of the winter season 2019-20.
We are taking bookings as normal for next season with departures from December 2020. All bookings will be covered by our FULL REFUND policy should we have to cancel your holiday due to Italian or UK government guidelines.
Your payment is protected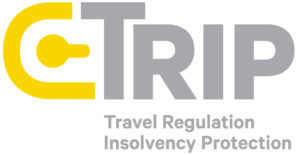 Your booking is covered by Towergate Insurance Insolvency Protection